Latex Revolution
Running through the latex seams of everything young French fashion designer Arthur Avellano creates is an unmistakable spirit of insolence. The world of Avellano is one that humbly rejects fashion norms, inadvertently prodding at modern questions around insubordination, liberation, diversity and sustainability.
15.01.2020
By Katie McKnoulty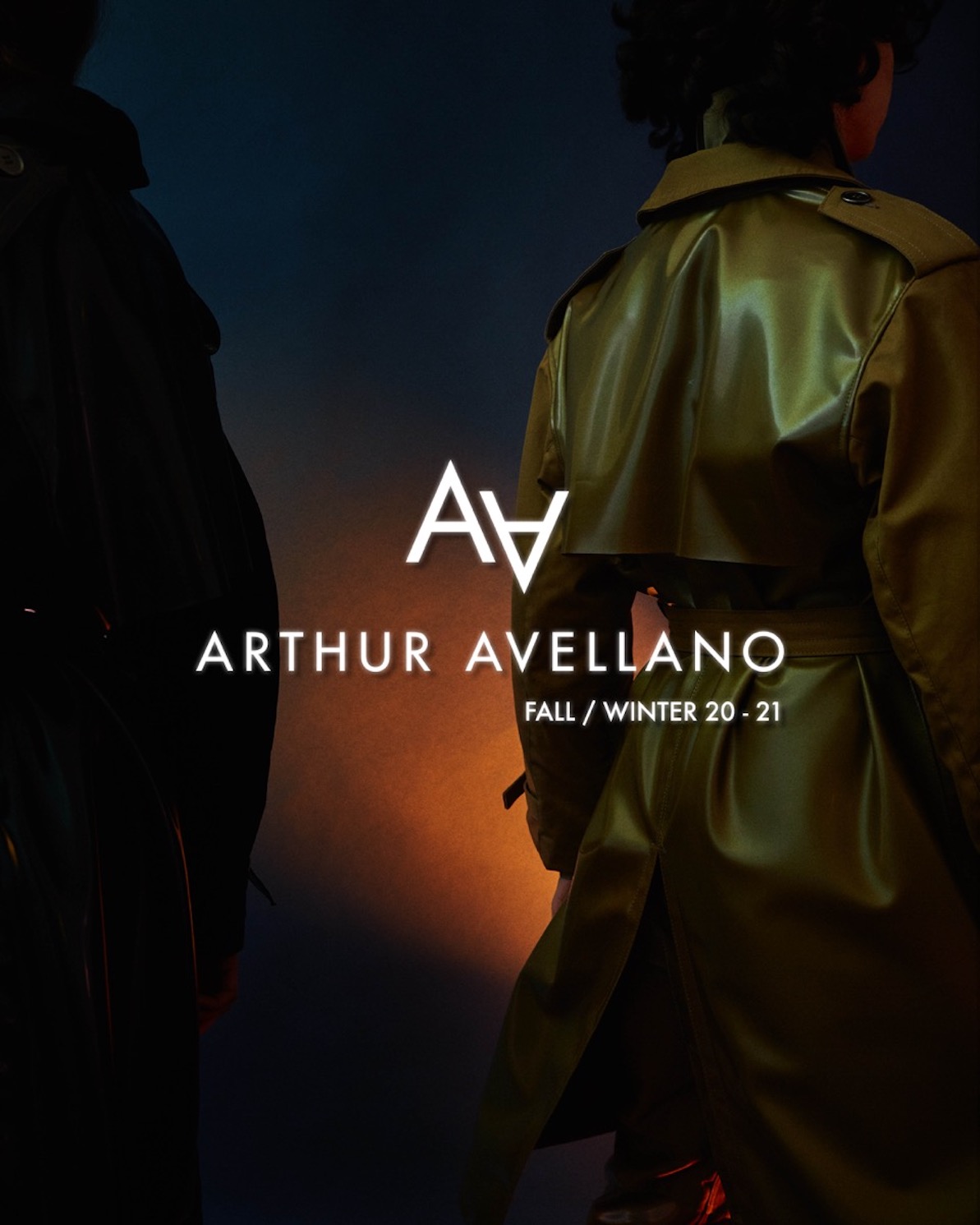 Photo : @diane_campclaude. Style : @nicolas_dax. Make up : thierry.do.nascimento. Models : @orgensia et @mengyume
An artist from the beginning, Avellano's career began with his studies at the School of Fine Arts in Toulouse in the South of France. Fashion design and creating with clothing came later. Speaking of his frame of mind back then, "I didn't know at all if I was interested in fashion…I was using latex since art school, it was truly there from the beginning… it was really an artistic approach…Because I was in graphic design at the time, I tried to find out how to print on latex I made patterns on latex and in the end, to test the material a bit, I started to make my first clothes with it."
It is perhaps this commitment to artistic exploration that led Arthur to create a style and a brand all of his own. When I ask where this inclination towards doing things differently began, he answers, "I don't know actually, I think it's just my nature…and I didn't do a lot of study in fashion…it's just my way of working. It's not how we learn at [fashion] school, at school we learn to make clothes in a certain way. But I, for example, I work to make things different, I start with the colours, after that I make shapes that I find interesting, I do tests, I work like this."
The brand's signature style has always involved the use of latex to create different shapes, often voluminous, to create a surprisingly classic, light and uncomplicated effect. Androgynous collections are made up of modern cool sportswear pieces, classic suits and trenches and structured shirts and skirts.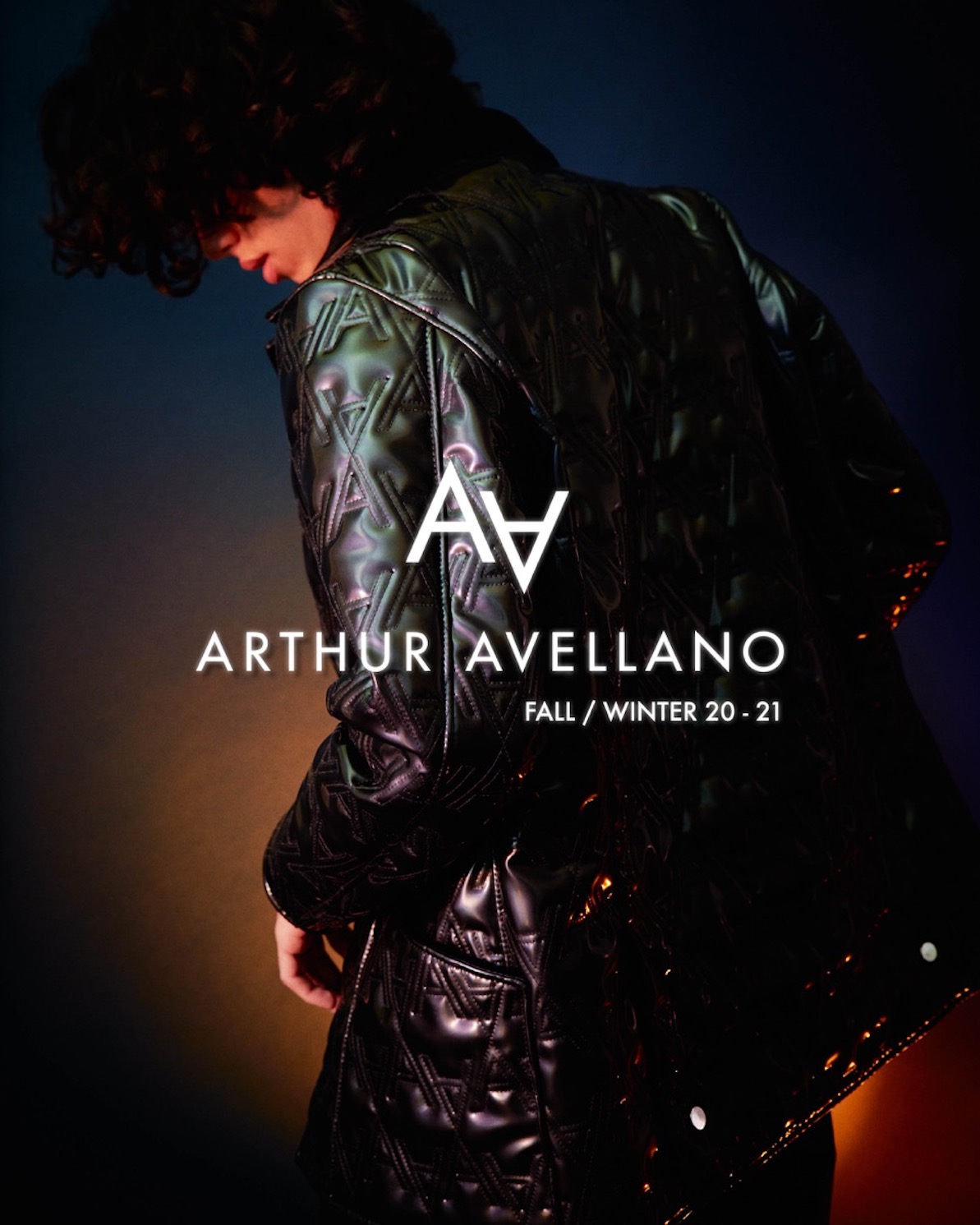 Photo : @diane_campclaude. Style : @nicolas_dax. Make up : thierry.do.nascimento. Models : @orgensia et @mengyume
"You can use this material which is usually associated with fetishism, but in a way that is not very 'nightlife'. You can leave these clothes which are really very classic and very, very beautiful, and with the volume, it's interesting, it's very unique…It was always to make a bit of a reference…to add a bit more of a sexy dimension to the collections."
Whilst at Arthur's hand, latex is never used to create overtly sexy pieces, I discover that it's quite intentional, his choice to use a material with such obvious sexual connotations. Arthur tells me, "You can use this material which is usually associated with fetishism, but in a way that is not very 'nightlife'. You can leave these clothes which are really very classic and very, very beautiful, and with the volume, it's interesting, it's very unique…It was always to make a bit of a reference…to add a bit more of a sexy dimension to the collections."
Since Spring/Summer 2019, Avellano has excluded leather from his collections and whilst the decision back in 2013 to use latex was never one rooted in sustainability, the material is proving to be a good vegan alternative to leather. The designer works directly with laboratories to develop a unique hybrid latex with similar properties to leather, with even greater possibilities in terms of texture, drape and finish. According to Avellano, "Since 2013, it wasn't at all in the beginning about addressing this [sustainability] issue…now it's made me completely up-to-date with the current problems, allowing me to replace leather."
"I don't take people [models] because I find them beautiful, I take them because they seem super interesting…I don't take models that are 1.85m, I take people who are more like the people you see in the street…I often do shows with singers, dancers, actors, these aren't classic models…these are people who I want to wear my clothes."
Yet another reason this brand is a modern one breaking the mould: the models walking Avellano's runways diverge from industry norms on all counts—in look, shape, gender identity, age and race. Again, this doesn't seem like an intentional, trendy choice, these are simply the people Avellano envisions in his clothes. He says passionately of his casting choices, "I don't take people [models] because I find them beautiful, I take them because they seem super interesting…I don't take models that are 1.85m, I take people who are more like the people you see in the street…I often do shows with singers, dancers, actors, these aren't classic models…these are people who I want to wear my clothes."