Dromsjel
Pierre Schmidt is a German digital collage artist based in Berlin but you may know him as @drømsjel on Instagram, where he has amassed a huge following and built a solid career posting his mind-melting art to the social media app. He brings his unique style of warped surreal art to the modern day, compelling us to explore our own subconscious and dream worlds.
04.04.2019
By Katie McKnoulty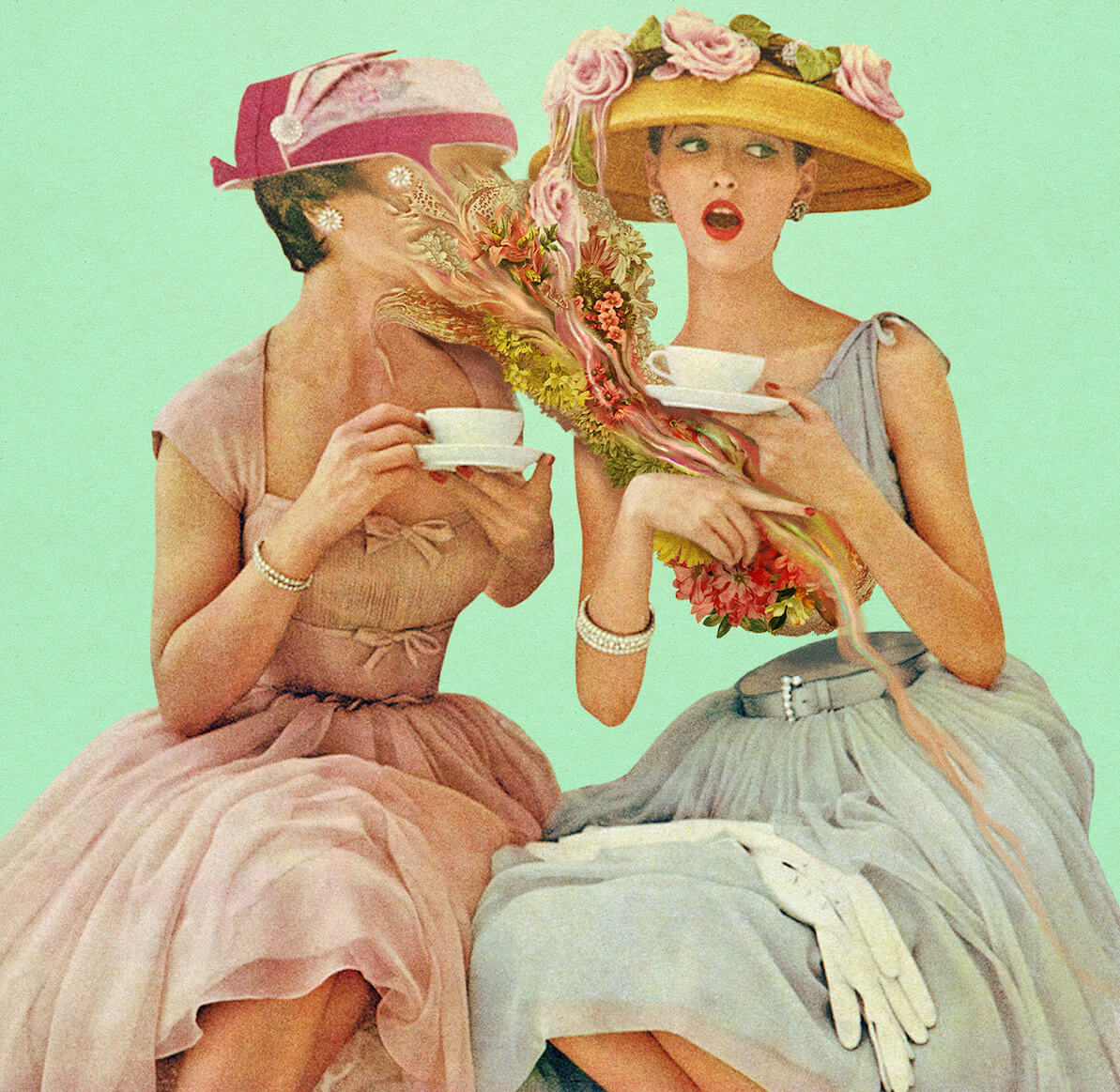 Run from me by @dromsjel
Drømsjel, who names the surrealist movement and Nietzsche as influences, plays with the line between reality and dreaming, blending the two imaginatively in his work. His process sees him collect vintage images of women from various sources online and manipulate them digitally to add surreal details. The result is erotic fantasy at its best: flowers bloom where they usually don't, melting down the image space in a rainbow of colours, heads float, suspended in a black galaxy of stars, facial features are at times completely missing. The intention behind the image is to make you look twice and question reality whilst casually scrolling through your Instagram feed.
Drømsjel's cult online following has seen him sell prints of his work, exhibit in galleries all over the world, design album artwork, and, more recently, conjure up a three-eyed Lady Gaga in a cowboy hat for the promotional art for the Netflix film, Gaga: Five Foot Two.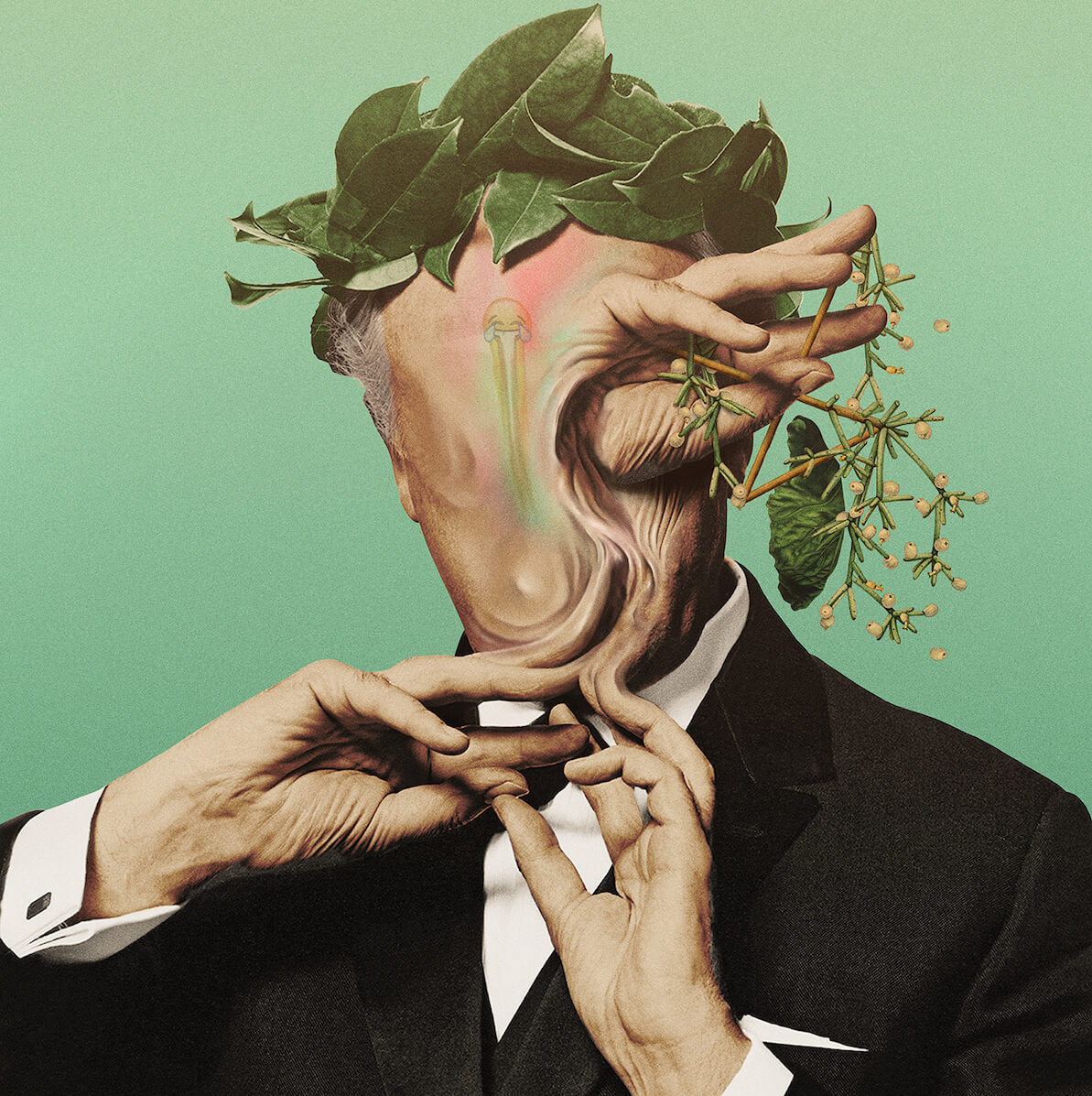 Emoji by @dromsjel
The artist reveals very little by way of explanation of his work on his main platform, Instagram, letting his art speak for itself. The titles of his pieces may provide a window into his psyche though: "Blinded By The Light", "How To Disappear Completely", "Dreaming", "At The Gates" and "Thank God For The Suffering" reveal an artist on the outskirts of reality, exploring the relationship between his own conscious, unconscious and dream worlds.